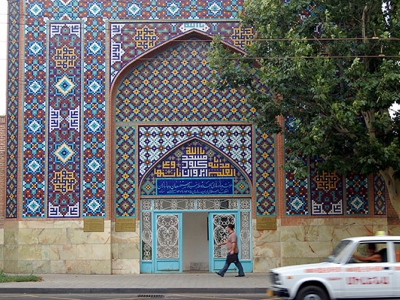 Blue Mosque is the only Muslim prayer house in Yerevan. The establishment was built in 1766 with the initiative of Khan Hussein. The mosque is called "blue" because of the blue decorations of the dome.
One of the largest mosques in the territory of Caucasus has 200-year-old history. During Soviet times, as all the other spiritual establishments, this one was also abandoned. In 1995 the governments of Armenia and Iran signed an agreement on reconstruction and renovation of the mosque. In 1995-97 the prayer house and 24 salons along the whole length of the garden were renovated. As a proof of tolerance and friendship between these two nations, Armenian Church and mosque are situated beside each other in the gallery.
The mosque has library, small dentistry, and a museum, dedicated to the friendship of Armenia and Persian people.