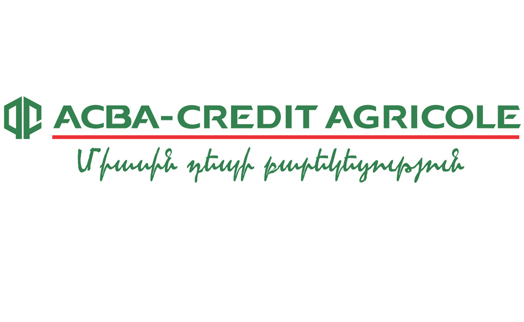 The main goal of the Bank is to support the development and growth of the SME in Armenia.
ACBA-CREDIT AGRICOLE BANK is one of the biggest banks in Armenia. Currently the Bank provides various universal banking services, such as bank accounts opening and service, transfers of monetary funds, foreign currency exchange, provision of bank guarantees, documentary letters of credit, commercial, agricultural, collateral, education, consumer, purchase mortgage, renovation mortgage, credit, installment here-and-now and heating loans, issuing and maintenance of international VISA, MasterCard, American Express and local ArCa plastic cards, opportunities to make utility payments, account management via ACBA ON-LINLE system, ACBA Mobile application, Phone Banking and also registry operation and securities custody.
ACBA-CREDIT AGRICOLE BANK is a member of SWIFT payment system, international VISA card payment system, founding member of local ArCa card payment system and also the exclusive payment implementing representative of American Express card. ACBA-CREDIT AGRICOLE BANK received a full Principal Membership License and Merchant Acquiring licenses from VISA International association; and is the member of Union of Banks of Armenia and CICA.

The Bank has 58 branches (including the Bank's Head office), 17 of which are in Yerevan, the others are in the 10 regions of Armenia, and approximately 200 ATMs on the territory of Armenia.

"ARMBUSINESSBANK" CJSC provides the following banking services:
payment-settlement operations;
attraction of deposits;
granting of credits;
transfers;
plastic cards rendering and maintaining ;
operations in the state securities market;
financial operations in interbanking market;
granting of bank guarantees.
One of the primary objectives of the Bank is the application of new banking technologies coupled with the full-range of bank services to be proffered to customers.
As of 31.03.2017 Bank's total assets amounted to K' AMD 418.469.594, total liabilities stood at K' AMD 380.979.946, equity comprised to K' AMD 37.489.648. The Bank is a SWIFT s.c.r.l (Society for Worldwide Interbank Financial Telecommunication) shareholder since 2006. Funds remittance orders of individual customers are channeled via Аnelik, Money Gram, Unistream, Ria, Sigue, Converse Transfer, Intelexpress and BEST instant money transfer systems, in RUB, USD and EUR. Bank facilities include servicing of international guarantees, collections and letters of credit for the Bank customers. The Bank is a member of ArCa local payment system, as well as MasterCard and Visa International payment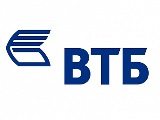 A/N 0010, Yerevan,46 Nalbandyan st.,

Тел. номер: +(374 8000) 87-87